In order for restaurants in Kansas City to stay functional, they must always be fully stocked on all the necessary supplies. Obviously, food and proper cooking equipment are some of the most important components of any restaurant. However, there are other things that our team at Jim Allen Packaging can provide for restaurants, especially for to-go orders. We will list some of those essential items in this article.
Although many people enjoy the setting and atmosphere of eating at a restaurant, many others are content with eating their meal at home. For larger takeout orders, customers need reliable bags to help transport all their food home for their meal. These food service bags in Kansas City can be plastic, paper, or paper bags with handles.
There are a wide variety of choices when selecting the perfect takeout bags for your restaurant. You can also add some customizations to your bags. You can add your restaurant's name, logo, address, and phone number, which will all help promote your business.
Obviously, you can't just put all the takeout food directly into a food service takeout bag. That would be quite a mess! Each entrée, appetizer, or side dish should be placed in its own food service takeout box in Kansas City. Takeout boxes are perfect for to-go orders or if you are dining in and wish to take home your leftovers.
For carryout orders, takeout boxes help keep your food warm so that you can eat when you get home. They help trap in the heat and keep food moist so that you don't have to reheat it once you're ready to eat. If you have a long trip home, the food may have gotten cold, but not to worry, most takeout boxes are microwave safe.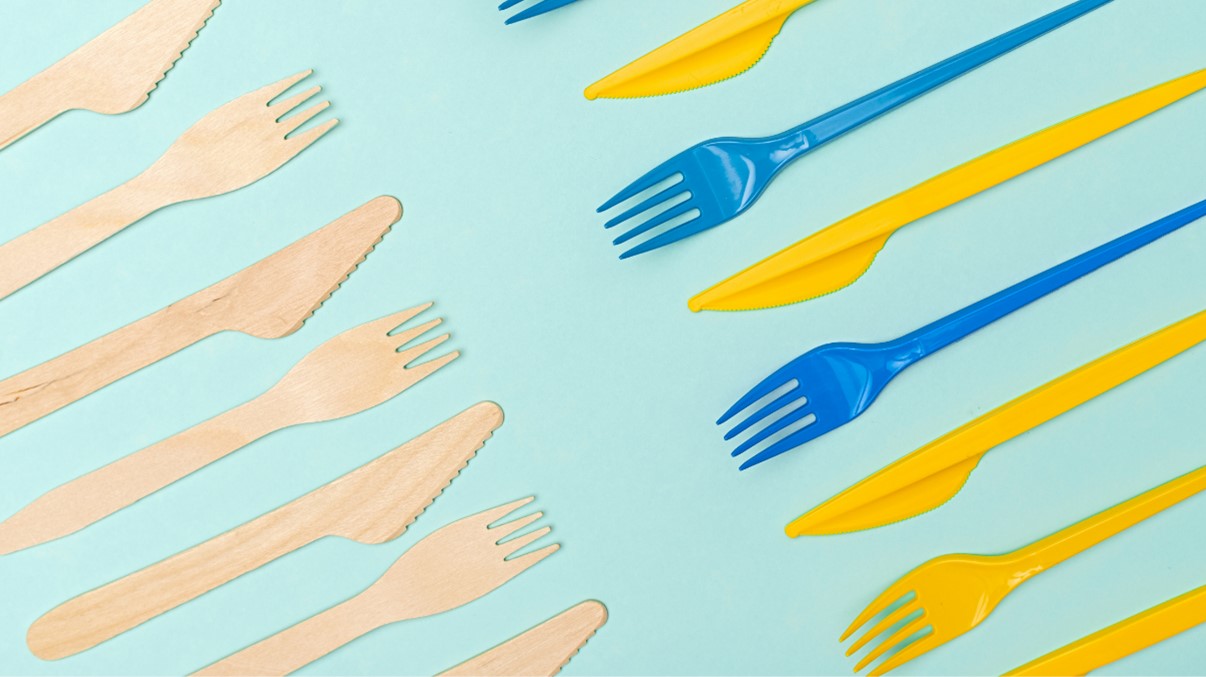 Plastic Silverware and Napkins
Now that your restaurant is fully stocked on to-go boxes and food service bags in Kansas City; what else do you need for carryout orders? Although many people get carryout orders and will eat them at home using their own utensils, some people will be eating on the go and may not have any silverware.
That's why it is essential for restaurants to have plastic silverware and napkins to accommodate all to-go orders. Unless the customer specifically tells you that they don't need utensils or napkins, you should always include these items in any carryout order. One of the easiest ways to make a customer unhappy is by giving them a delicious box of pasta or a bowl of soup that they can't eat because there are no utensils included.

Contact Jim Allen Packaging for Your Restaurant Supplies, Like Food Service Bags in Kansas City
As one of the leaders for food service take out bags in Kansas City, and numerous other restaurant supplies, Jim Allen Packaging will make sure you have what you need to run a successful business. No matter what type of business you run, we offer a wide variety of supplies, from gift boxes to paper bags with handles in Kansas City. Let us help get you the supplies you need to make your business flourish.
Give us a call today at (620) 431-7815, and we will be glad to assist you.
When you work with Jim Allen Packaging, you'll have an experienced, full-time retail packing distributor by your side. We supply various bags, including paper shopping bags, and plastic bags in Kansas City.
We also offer beautiful gift-wrapping supplies like gift wrap and tissue paper, along with our amazing ribbons and bows in Kansas City.  We've got it all covered.
Don't forget about us if you work in the restaurant or food industry too! We have a wide selection of food service bags, take out bags, and to go bags in Kansas City. We offer all the right supplies to keep your restaurant, bakery, deli, or specialty food shop booming!
We thank you for reading this article, and hope you reach out to our friendly team at Jim Allen Packaging for all your packaging and gift-wrapping needs in Kansas City!