As one of the leading distributors of food service takeout boxes in Kansas City and numerous other restaurant products, our team at Jim Allen Packaging knows there are multiple supplies that restaurants need for takeout orders. These items help keep food organized, warm, and ready to eat once the it gets to its final destination.
However, many people end up throwing away everything they receive from a takeout order when there are multiple things that could be used again in the future. This article will discuss some of the most practical ways to reuse many of the items you receive in a typical takeout order.
Most carryout orders come in plastic or paper bags, and these bags typically get thrown away afterward. Many times, you can actually save these bags as long as there are no significant spills or food stains left on them.
Plastic food service bags in Kansas City can be used as liners for small trash cans throughout your home. Large, paper food service bags can be used as grocery bags in the future. Some grocery stores like Aldi do not provide free grocery bags, so this is a great way to save money at the grocery store.
Some restaurants use paper bags with handles in Kansas City. These can make great gift bags in the future, just simply line the bag with some tissue paper, and you're good to go.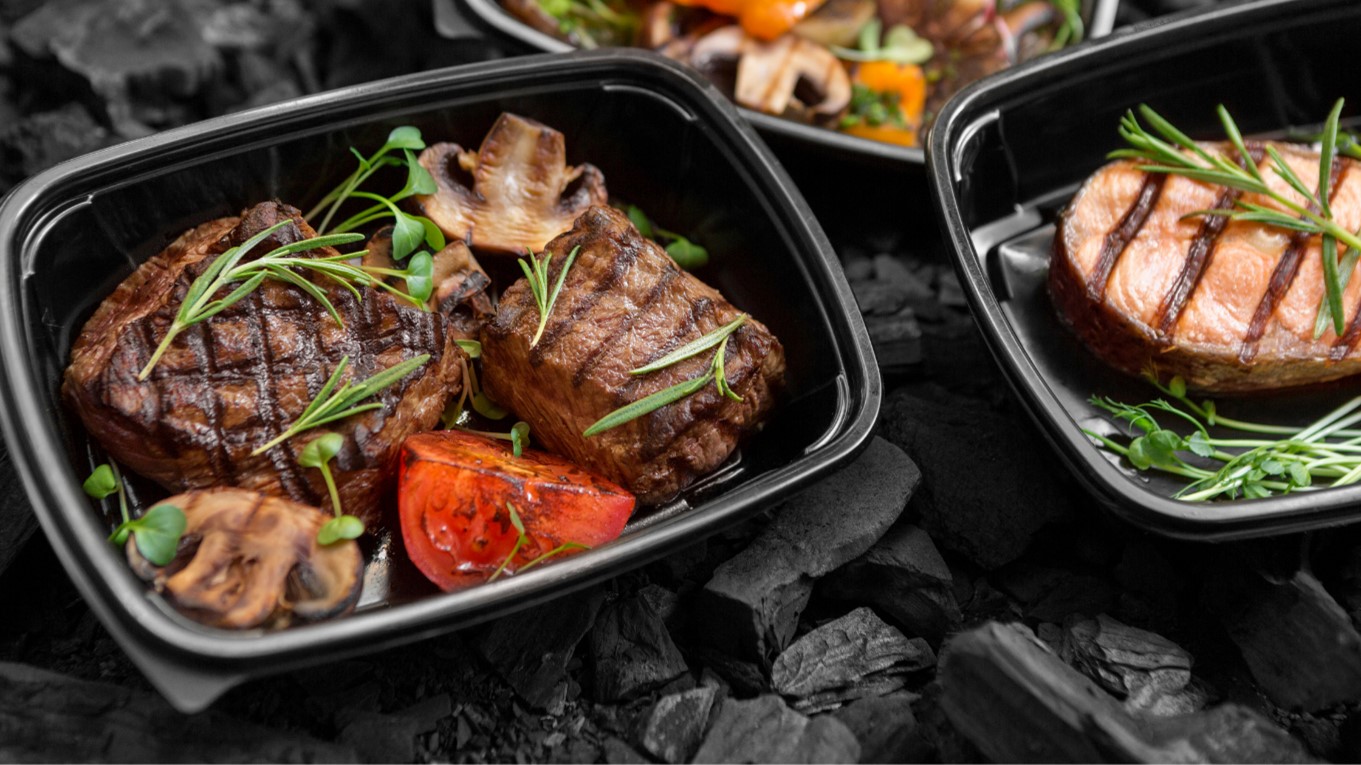 Although they are often discarded after being used just one time, many carryout food containers can be used multiple times. If you order Chinese takeout, often it comes in a small container with a snap on lid. Although these may not be dishwasher safe, if they are hand cleaned, the containers can be used multiple times.
These containers don't have to be used for food storage either. They are a great way to organize small things that can often get lost in the shuffle. That might be batteries, writing utensils, thumbtacks, coins, screws, nuts, and bolts. No matter what you use your container for, it is an expensive way to stay organized.
Utensils
Along with your food, the bags, and the food service takeout boxes in Kansas City, many restaurants will include plastic utensils as well. If you are taking your food home to eat, you will often use your own silverware, so the plastic utensils then go to waste.
A good idea would be to save your unused utensils for future use. They could come in handy the next time you have guests come over and don't want to worry about cleaning up utensils afterward.

Contact Jim Allen Packaging for All Your Restaurant Supplies, Including Food Service Takeout Boxes in Kansas City
If you need a reliable and respected supplier for your restaurant's needs, contact Jim Allen Packaging today. We specialize in food service boxes and food service takeout bags in Kansas City, but also numerous other supplies for gift wrapping and gift presentation.
To find out more about all the supplies we offer, give us a call today at (620) 431-7815, and one of our friendly team members will be glad to assist you.
When you work with Jim Allen Packaging, you'll have an experienced, full-time retail packing distributor by your side. We supply various bags, including paper shopping bags, and plastic bags in Kansas City.
We also offer beautiful gift-wrapping supplies like gift wrap and tissue paper, along with our amazing ribbons and bows in Kansas City.  We've got it all covered.
Don't forget about us if you work in the restaurant or food industry too! We have a wide selection of food service bags, take out bags, and to go bags in Kansas City. We offer all the right supplies to keep your restaurant, bakery, deli, or specialty food shop booming!
We thank you for reading this article, and hope you reach out to our friendly team at Jim Allen Packaging for all your packaging and gift-wrapping needs in Kansas City!